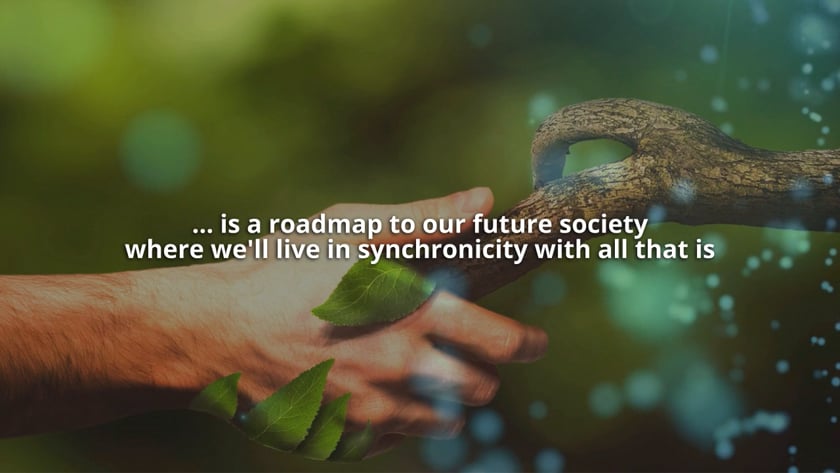 26 March 2023
The fundamentals of the new natural model
In this meeting we will reveal the meaning of the first symbol that needs to be understood and recognized to use the new natural model. The foundations of creation. You will be given an overview of the three universal forces and examples of their appearance in our reality.
Read More
23th April 2023
The fusion with the creator's power…
In this meeting you will get a first impression about the meaning of the second symbol, the symbol of heaven. What do we mean by heaven? Why is this an important step on the roadmap to build an new society? What can you do to go through te symbolic gateway to heaven? Vera will explain this and give you a first exercise. Afterwards you will have the opportunity to ask deepening questions about the subject.
Read More
The new natural is…
A6-step developmental path for spiritual growth
based on the foundations of creation.
It's also a source of information about future possibilities
that helps us build a new, more natural, society
where we live in harmonious agreement with all that is.
It is given to us in symbols by intervention of beings from parallel realities
through the channel Vera Helleman
the foundations of creation
Basis of the teachings are the three universal forces
that will interconnect science, religion and psychology as well as natural laws.
(ESSENCE)
By embracing the idea that source energy, the mother of our feelings, is an integral part of our existence, we can evolve in harmony and connection with all that surrounds us.
(OMNISCIENCE)
By recognizing that every being has its own intelligence, but that intelligence is nothing without its complementary components, energy and vibration, we can reach a higher level of existence.
(EXISTENCE)
By profoundly understanding all forces of the triad of creation we will finally be able to consciously use it to set things in motion to build a society that includes everything we long for.
our mission
The new natural is an initiative dedicated to positive change in the world. A change built on a foundation of the natural laws of creation. A change not determined by government, but initiated by our collective consciousness. Therefore, we'd like to inspire about WHAT we can all do together and each of us individual to help build a new natural society that includes all that is and guide you through the transition to new ways of living.
We are society
Every change starts with one step
Every step ought to be a conscious choice
Every choice starts with an idea
Let yourself be inspired by our teachings and think with us about: people & society, science & development and nature & environment