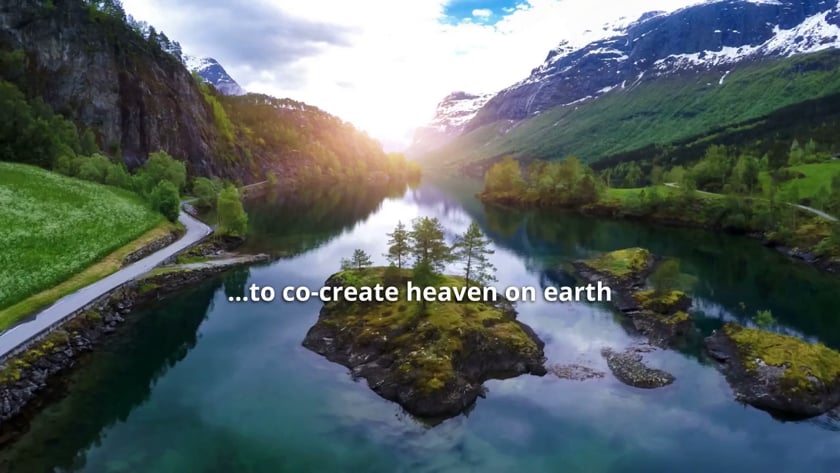 The initiator
Initiator of The new natural is Vera Helleman (linktr.ee/verahelleman). She lives in the Netherlands, is mother of four, autistic and born with the gift of seeing, understanding and translating foundational patterns and putting them in usable concepts for us to work with. She has done this twice before. First when she structured our emotions into eight emotions groups and revealed their messages and associated life themes. Second in shaping a new explanatory model for ASD. She has awakened into oneness since she was 32 and became known for her work as spiritual teacher. She wrote several Dutch bestselling books and founded the emotion expertise centre.
For this project she underwent a process of downloading information and insights about the foundations of creation and was guided and connected to ancient and future wisdoms through her paranormal capacities. After deep understanding of the roots of our being the book was whispered to her and given to us.
The mission
Everywhere on this planet people feel the urge to be a part of a change to a positive world. However, the question that is always asked is: 'what can I do?'. We all feel powerless to make a change because we don't know how. It is our mission to invite you to do make a change and provide you with a simple model to work with. A model that has been transferred for centuries but has lost its dept. We bring it to life and give you examples of the use of it.
Feel free to download the book, join our movement, think with us and get inspired during the live sessions with Vera.
The invitation
As you understand more and more of the design you maybe feeling the calling to pay it forward. To make business models, build new forms of education or ways to develop sustainable projects or even food recipes or arts that with the inclusion of these insights suddenly do resonate. That is the intention and you are allowd to. In what ever fashion you are in, feel free to pay these thoughts forward in practical protocols so we can change our world and build bridges. But as it is our task to keep these teachings clear and profound we ask you to share a link to where you've found your information and keep it collective.